Below is a list of meeting dates and competition dates, you can also see our calendar for other dates, times, and events.
FEBRUARY
Wed 10th Introductory night to the Ashburton Photographic Society Bring a friend along
Sun 21st Field Trip – Ashburton Domain
Wed 24th Open Learning Night – a practical session covering basic digital photography and an advanced class
Entries: 1st Open
MARCH
Wed 10th Guest Speaker
Sat 13th Field Trip – Mayfield A&P Show
Wed 24th Results: 1st Open
Entries: Photojournalism
APRIL
Fri 2-Sun 4 Weekend - Central Otago
Wed 14th TBA
Wed 28th Results: Photojournalism
Entries: Landscape
MAY
Wed 12th Practical Night
Sat 15th Field Trip
Wed 28th Results: Landscape
Entries: 2nd Open
JUNE
Wed 9th Tutor - TBC
Sun 13th Field Trip – Ferrymead
Wed 23rd Results: 2nd Open
Entries: Set Subject: Legs
JULY
Wed 14th Night Photography
Sat 17th Field Trip – Twizel
Wed 28th Results: Set Subject
Entries: Natural History
AUGUST
Wed 11th Tutor - TBC
Sun 15th Field Trip – Margaret's Quiz
Wed 25th Results: Natural History
Entries: Portrait
SEPTEMBER
Wed 8th Technology Evening
Entries: 3rd Open
Sat 18th Field Trip – Willowbank
Wed 22nd Results: Portrait Triptych Competition - in house Margaret's Quiz - in house
OCTOBER
Fri 8-Sun 10 Weekend – Kiakoura
Wed 13th Results 3rd Open
Wed 27th Annual General Meeting
Anderson Set of Three
NOVEMBER
Wed 10th Members Night Field Trip Competition
Sun 21st Field Trip - TBC
Wed 24th Final Night
Presentation of Trophies & Awards Supper plate please
Judges, Speakers and Field Trips
Please refer to your newsletter during the year for further information on Programmes and Field Trips. These have been arranged but not confirmed at the time of printing this programme.
2021 Competitions
All competitions have a maximum entry of 3 digital images and 3 prints.
Please refer to the competition guidelines that outline the exact requirements. Entries that do not comply will not be eligible for competitions.
Membership
Adult fee $70.00 reduced to $65.00 if paid before
31st March 2021
Couples $100.00
Student (18 years or under) $15.00
Bank Account
Ashburton Photographic Society
03 1351 0300456 00
Meetings
Meetings are held at the Senior Centre, 206 Cameron Street, on the 2nd and 4th Wednesday each month at 7.30pm.
Contact Members
Bill Cabout: 027 439 0883
Cindy Lovett: 027 212 8856
OFFICERS AND COMMITTEE 2020
Patron Clarrie Brake
Honorary Life Members Muriel Lay, Clarrie Brake and John McIntosh
President Bill Cabout
Secretary Maria Chamberlain
Treasurer Nel Davison
Competition Secretary Jude Box 027 432 5882
Committee Cindy Lovett, Gaynor Hurst, Carol Efford, Lori Rusbatch, David Oakley, Annette Whyte, Malcolm Whyte,Anna McGregor and Camilla Harris
Postal Address C/- Maria Chamberlain 685 Singletree Road, RD 7 Ashburton 7777
Email ashburtonphotographic@gmail.com
Facebook Ashburton Photographic Society NZ
Website www.ashburtonphotography.com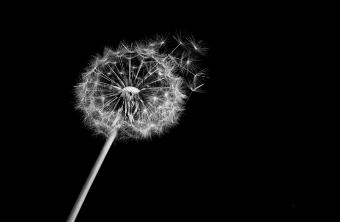 Top Print 2019 "Make a Wish" by Megan Ellis
Top Digital Image 2019 "Laghmor Church Sunrise" by Malcolm Whyte